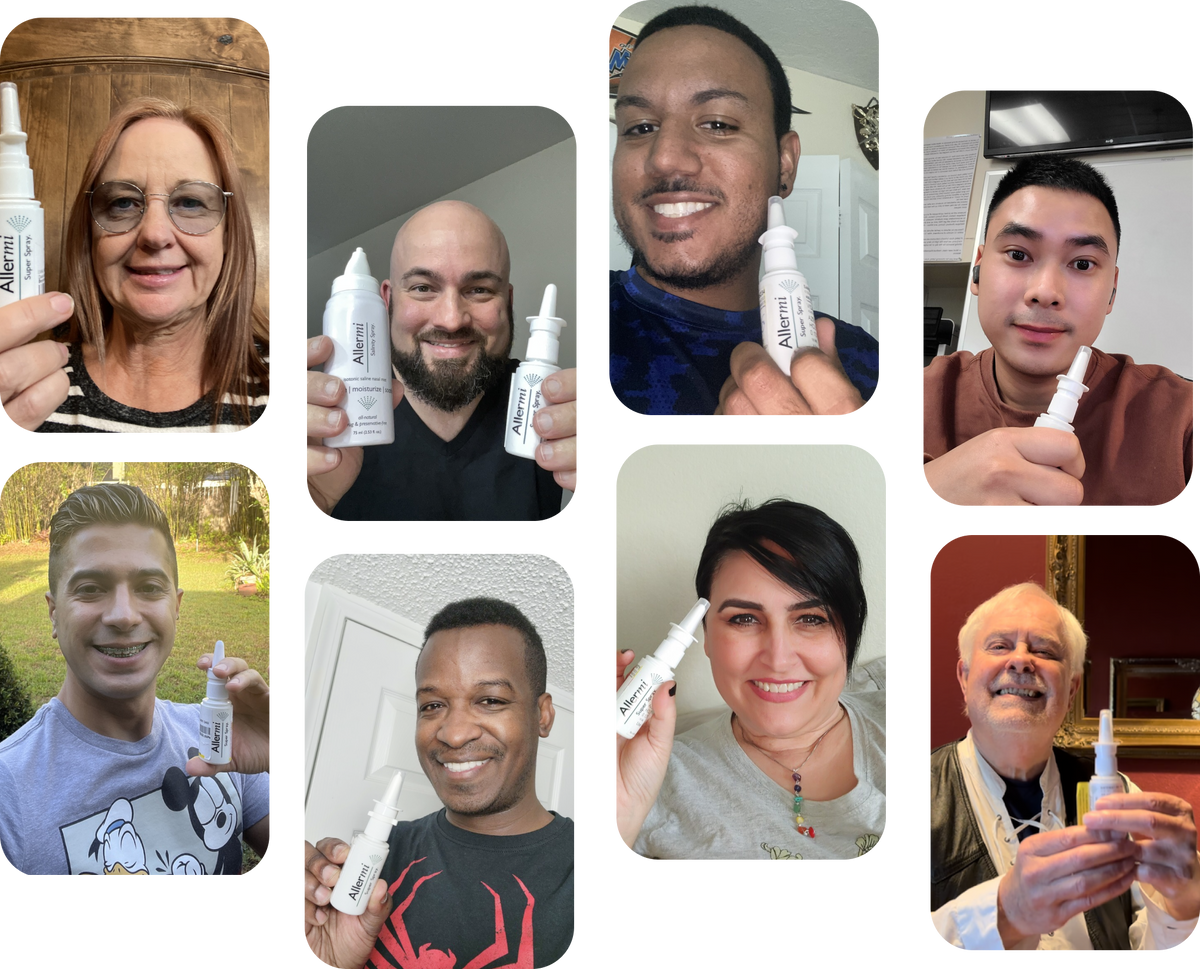 HEAR FROM OUR PATIENTS
4.74

out of

5
1,375 REVIEWS
This spray has not only opened my nasal cavity up and allowed me to BREATH, but I'm not even taking allergy pills daily. I actually am in shock. I hope you read this and stop right now and go order yours. You won't regret it. Thank you to the brilliant doctors that decided to care for people other than themselves and create something that is changing lives. Much love."

This has helped me leaps and bounds beyond anything over the counter or what has been prescribed to me from any ENT doctor. This immediately took down all the swelling inside my nose and allowed me to finally breathe. I had a very runny and sensitive nose which led me to sneezing 20-25 times a day sometimes more. Constant nose blowing. Now I go a week no problem without sneezing or blowing my nose. Thank you Allermi!

Allermi is the best thing I have ever purchased. It basically cured my allergies. I have been struggling with allergies for years, and tried countless treatments in the past. I even went to an allergist, who charged me thousands, and it didn't help at all. Before Allermi, I was using countless tissues a day and could not go anywhere without tissues. I was also having so much trouble sleeping since I couldn't breathe through my nose. Now with Allermi, these issues are completely gone! I don't even identify as a person with allergies anymore. If you are struggling too, I highly recommend you give it a try.
Try it risk-free!
Your 30-day free offer is waiting! One simple prescription spray to address all your symptoms.
REDEEM OFFER